Centrifugal filters are widely used on Diesel / Gas engines for effective and inline bypass oil filtration to remove sub-micron contamination from lubricating oil with a centrifugal force 2000 times greater than gravity.
MPI delivers MP-200AD/ 600AD type centrifugal filters. The centrifuge has an impulse turbine for primary torque generation and a reaction turbine provides a secondary driving force.
The filter bowl can reach speeds of up to 4000RPM at an oil pressure of 2bar – 2.5bar.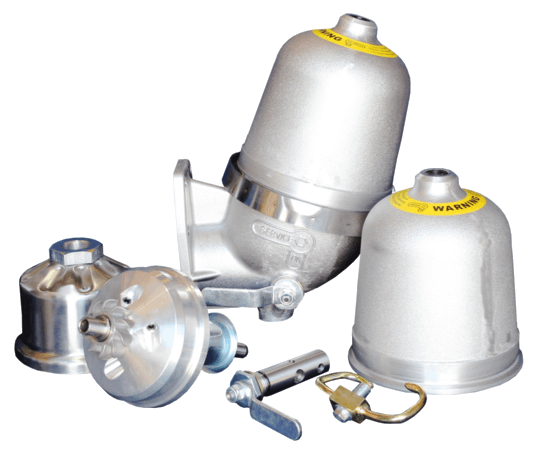 Benefits of Augmented Drive (AD)
Inline continuous oil cleaning
Enhanced bearing life
The increased period between oil changes
Effective oil cleaning at low oil pressures
Inbuilt bypass valve enables cleaning of the centrifuge without engine stoppage
Lightweight and easy to install
Great value for money
MPI delivers OE Spares for below listed engine models ;
Request a quote online. MPI representative will get in touch with you soon.
Address
Marine Power International FZC
L2-01, SAIF Zone,
PO Box: 9309, Sharjah, UAE
Ph. +971-6-557 9130
Fax +971-6-557 9137
uaesales@mpifzc.com
MPI (SG) PTE LTD
156A Gul Circle,
629614, Singapore
Ph. +6585225234
singapore@mpifzc.com